BWOF And How We Can Help You!
Any building with fixed features in it such as below, may require a Building Warrant of Fitness (BWOF). Call us and we will advise. The responsibility for the annual issuing of the BWOF is the building owner, not the tenant, so don't leave it to them.
If you contract us to issue your BWOF annually, we will carry out the Independent Qualified Person (IQP) inspections for you, and ensure any other IQPs for other features have done their inspections. We receive their annual report (called a '12a Report'), which states that everything is okay and that all the tests have been carried out on that particular feature.
Their reports plus ours confirm that all the features in your building comply to the standards and we can then issue a BWOF which we register with the council, deliver to your premises and fix it to the entrance to the building in a frame.
| Code | Description |
| --- | --- |
| 1.1 | Automatic Sprinkler for fire suppression |
| 1.2 | Gas / Foam flood system |
| 2.1 | Emergency Warning System (Fire Alarm) (EWIS System) (VESDA) |
| 2.2 | Auto Gas Detection |
| 3.1 | Automatic Sliding Doors |
| 3.2 | Access Controlled Doors |
| 3.3 | Interfaced Fire Doors-Electromagnetic Door Holders |
| 4.0 | Emergency Lighting |
| 5.0 | Escape Route |
| 6.0 | Riser Mains |
| 7.0 | Backflow Preventor/s (Connected to Potable Water) (incl. Sprinkler Backflow) |
| 8.1 | Passenger-carrying Lifts |
| 8.2 | Service Lifts |
| 8.3 | Escalators and moving walls |
| 9.0 | Mechanical Ventilation / Air Conditioning |
| 9.1 | Mechanical Ventilation / Air Con - Cooling Tower |
| 9.2 | Mechanical Ventilation - Hood, Fan Flue & Duct |
| 10.0 | Building Maintenance Units |
| 11.0 | Laboratory Fume Cupboards |
| 12.0 | Audio Loops or other assistive listening systems |
| 12.1 | Audio Loops |
| 12.2 | FM Radio frequency system and infrared beam transmission |
| 13.0 | Smoke Control Systems |
| 13.1 | Smoke Control Systems - Mechanical smoke control |
| 13.2 | Smoke Control Systems - Natural smoke control |
| 13.3 | Smoke Control Systems - Smoke Curtains |
| 14.0 | Emergency Power/signs 1-13 |
| 14.1 | Emergency power systems |
| 14.2 | Signs for systems 1-13 |
| 15.0 | Other Fire Systems (Means of Escape) : |
| 15 (a) | MOE - System for comm to facilitate evacuation |
| 15 (b) | MOE - Final Exit |
| 15 (c) | MOE - Fire Separation |
| 15 (d) | MOE - Signs for comm to facilitate evacuation |
| 15 (e) | MOE - Smoke Separation |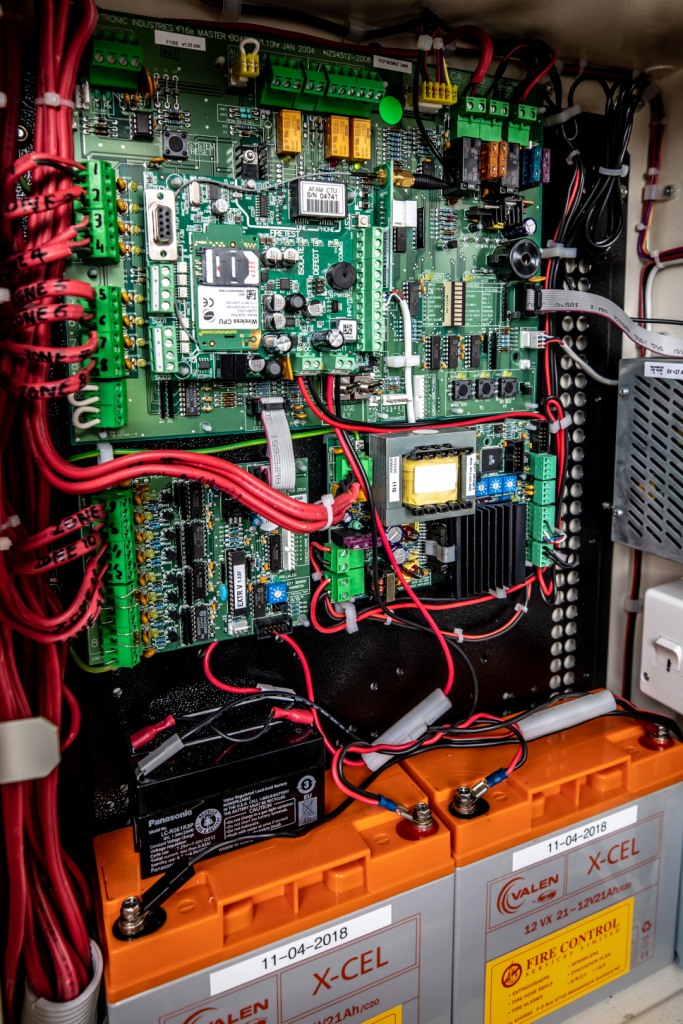 ---