Fire Control Services is an Auckland based privately owned and operated fire protection services company with a proud 30 year history of installing and servicing fire and safety equipment. Our wide and loyal client base includes corporate property owners, property management companies, large businesses and institutions, hotels, motels, schools, kindergartens, retirement villages, multi tenanted buildings and local authorities.
Our Business DNA
Why We Do It - Our Purpose
Our services can save the lives and property of our customers and we do everything possible for optimum performance and service of our customers' fire control systems.
How We Do It - Our Process
We focus on servicing fire control systems, not just the installation
We have a 30 year history, which brings extensive industry experience and knowledge
We provide value for money to our customers
What We Do - The Outcome
We beat the market in customer service of fire protection equipment.
We can take over your existing service contract at no extra cost to you
Do you have an existing locked-in contract? No worries...
Call us now for a free, full audit and quote on your building's fire equipment.
We will show you how to make your fire safety compliance stress free and seamless with no long term contracts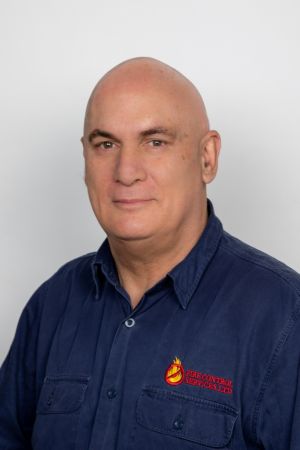 Brett Webster
Managing Director
Covid-19 - Orange Light Setting
Fire Control Services is an essential service and will continue to provide services to our valued clients.
Our staff are double vaccinated and observe all Covid 19 safety protocols.