Below is a basic description of fire alarm systems, so you know what you have or what you may be getting yourself into. Please feel free to call us to discuss what you might need and we can advise the best options.
If you have an existing Fire Alarm installed you need to know what type it is. Call us to discuss.
Most alarms require monthly testing by IPQs (Independent Qualified Person), although some only need three monthly testing. Contact us for advice on your system.
Pre 1997 Standards
Type A - (Pre 1971)Manual hand held bell (School Bell ) (No longer used)
Type B - (Pre 1991) 6 volt Big Jim Battery connected to Manual Call Point and sounders. No battery charger. Switch on, it goes, switch it off it stops (Normally Open Circuit) (No longer allowed to be installed)
Type C - (Pre 1991) Brigade Connected (or not) (Nornally Closed Circuit) Battery Charger) could have Smoke detectors, Manual Call Point and Heat detectors. (Normally Closed Circuit) (No longer allowed to be installed)
1997, 2003 & 2010 Standards
Type 1 - Open circuit alarm which had to be reset at panel by responsible person (no longer allowed to be installed)
Type 2 - (Normally Closed Circuit) alarm system with only Manual Call Point (can have additional smoke and heat detection, but does not become type 3 or 4 unless total coverage
Type 3 - Type 2 alarm with heat detectors throughout (Automatic Alarm)
Type 4 - Type 2 alarm with smokes everywhere except areas where Smoke or Steam could cause false alarms, Heat detectors are put in those areas. (Automatic Alarm)
Type 5 - Type 4 alarm, In addition heat detectors are also in sleeping rooms. The smokes in the sleeping rooms activate sounders in that room or apartment only. The heats in those rooms along with smokes in all other areas sound sounders though out the building to evacuate everyone.
Type 6 - Fire sprinkler system and Type 2 Alarm.
Type 7 - Fire Sprinkler system with a Type 4.
Type 8 - Voice communication System
Type 9 - Smoke Control Handling System
Type 10 - Natural Smoke Venting
Type 11 - Mechanical Smoke Extract
Type 12 - Not currently Specified
Type 13 - Pressurisation of safe path
Type 14 - Fire Hose Reel
Type 15 - Fire Service Lift Control
Type 16 - Emergency Lighting in Exitways
Type 17 - Emergency electrical power supply
Type 18 - Fire Hydrant System
Type 19 - Refuge areas
Type 20 - Fire systems centre

d. Emergency lighting is required to extend to the open paths throughout the fire cell (not just the escape route)
e. Denotes; Type 5 is permitted as an alternative alarm system within the fire cells containing sleeping accommodation. Also Brigade connection required.
f. Denotes; A direct connection to the fire service is not required provided that a phone line is available at all times to dial 111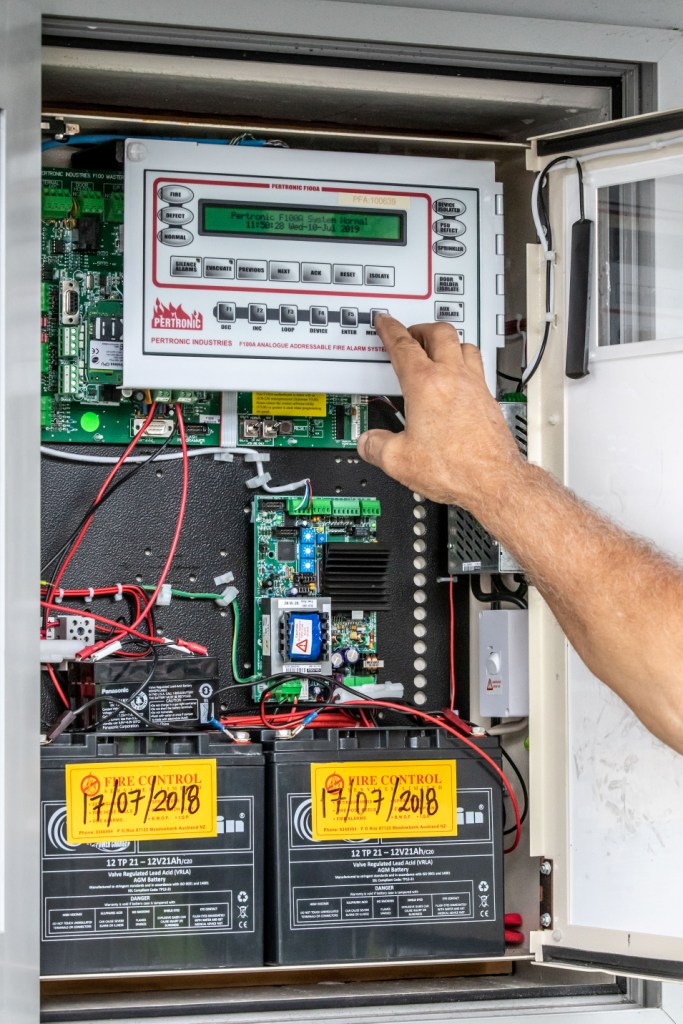 ---